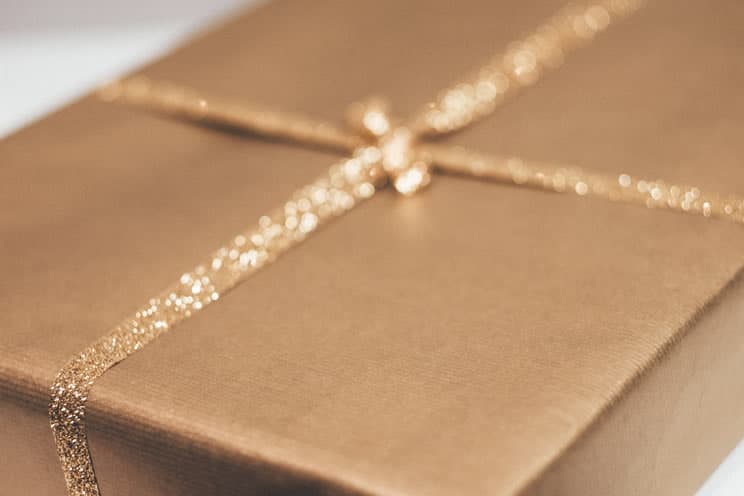 When it comes to a Hindu wedding ceremony, wedding presents are an essential part of the event. During a Hindu wedding, gifts are seen as a type of blessing and a form of good luck. As far as the Hindu and Indian culture is concerned, every country has its unique concepts about what makes an excellent wedding gift.
The best gifts for Hindu weddings include
Shoes
Jewelry
Books
Perfumes
Watches
Personalized Gift Set
Bar Accessories
Cash
Getaways
Home Décor
Silverware
Since there isn't much information available on the Internet today covering the best types of gifts to purchase the newly married couple at Hindu weddings, we created this article to help you. Below we'll cover the best gifts you can purchase for a Hindu wedding, as well as some tips and pointers to help you prepare for the Hindu wedding you are planning to attend.
The Best Gifts for a Hindu Wedding
There are several excellent gift ideas below that can help you purchase the right present for the bride and groom. One thing that you can keep in mind that may help you buy the right gift is that while the Hindu wedding ceremony differs from a traditional American wedding, many of the expected wedding presents are still similar for both events. We'll cover some of the more popular types of Hindu wedding gifts below.
Shoes as a Hindu Wedding Gift
Shoes are a huge favorite gift at Hindu weddings. If you know the shoe size of the bride and groom, then this is a good way to go about purchasing a gift. However, if you feel a bit in the dark about buying a pair of shoes that directly symbolize a Hindu wedding occasion, don't worry about that. Purchasing a pair of useful shoes for both the bride and groom that work well for many occasions, like work or eating out, would be perfectly acceptable.
Check out some snazzy shoe ideas here.
You can purchase any functional shoe, and it would be considered an appropriate gift at a Hindu wedding. You could consider shoes for:
Working out if the bride and groom are active
Hiking or fishing if the bride and groom enjoy those events together
A pair of shoes for a fun beach day if they spend time at the beach
Any pair of shoes that represent something the bride and groom enjoy doing together would work well for this particular occasion. As long as the gift represents bringing the bride and groom more closely together, you should be fine.
Jewelry as a Hindu Wedding Gift
Another excellent traditional gift for a Hindu wedding is jewelry for the bride and groom. Considering something that is trendy and matching for both the bride and groom or just purchasing a nice set of earrings or a pendant for the bride, if you are attending the wedding for her, is also a great idea. You could also consider getting some custom jewelry for both the bride and groom or for whichever one you know better.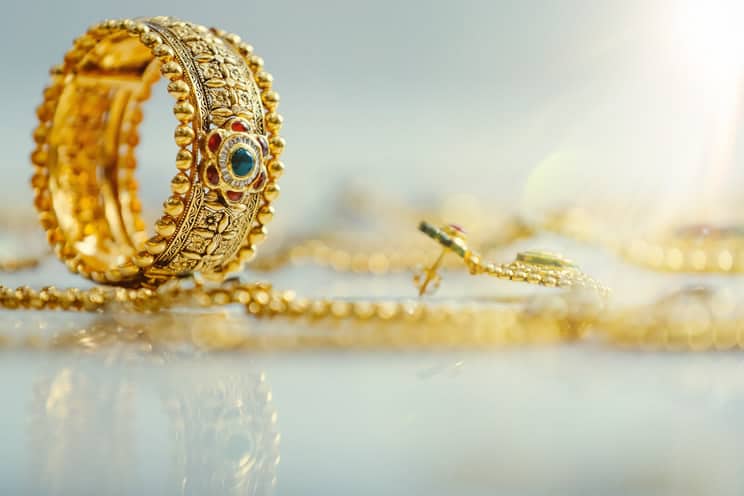 No matter what you decide to do with the jewelry, picking up something beautiful and attractive for either, the bride or groom would be a welcome Hindu wedding gift. However, no matter what you buy and who you are buying the it for, keep in mind the types of style choices that the bride and groom typically wear. That way, you can select something that they are sure to enjoy and use on fun evenings out together.
Books as a Hindu Wedding Gift
Another excellent gift option for a traditional Hindu wedding gift would be books, especially if the couple is into reading. Any Indian couple that enjoys reading would probably cherish some great books more than anything else.
Check out the latest best selling book gift ideas here
Think about the reading taste of the bride and groom and consider what their favorite reading genre might be. If you'd like to make this gift classier, we'd recommend picking up hardcover versions of books that feature favorite authors and topics.
After you pick up a nice, hardcover copy of a great book, you can personalize the gift a bit by writing something nice inside of the cover of the book for both the bride and groom. That way, you've created a more personalized, cherished book and a lasting memory.
Another excellent gift idea when it comes to books for the bride and groom is cookbooks, especially if the couple enjoys cooking together. A cookbook provides the opportunity for an innovative gift that you can still write a message in and autograph. If you find a cookbook with some great new recipes for the couple to try out together, you may wind up creating some future cherished memories for them.
If you'd like to get especially fancy with your book or cookbook gift idea, you can create a handmade box or purchase one to wrap the gift. A handmade box offers a nice personal touch, creating a strong sentimental feeling concerning the book as a gift.
Perfumes as a Hindu Wedding Gift
Purchasing perfume as a Hindu wedding gift is another excellent option, especially if you are close to either the bride or groom. If you know one of them personally and you have an idea about the types of perfumes that person likes, then this would be a great choice as a Hindu wedding gift.
You can also go a step further with this gift option and personalize the gift. For example, you can opt to decorate the perfume bottle yourself to add a touch of innovation to the item. You can decorate a perfume bottle by using the following ideas:
Wrap some lace around the perfume bottle.
You can also use a beaded string.
If you use beaded string, consider attaching a pearl on the string on the end and center.
You can use ribbon and cut it in the shape of a flower for the bottle's neck.
Let your imagination help you decorate that perfume bottle, and you can create a unique gift with a vintage look that the bride and groom will enjoy.
Watches as a Hindu Wedding Gift
Consider purchasing a pair of couple's watches for both the bride and groom. Couples watches make excellent gifts because traditional watches are always in style and demand. If you select a set of classy, matching his and her watches, you allow the couple to make a strong statement of their togetherness daily.
Check out some of the best watches here
Also, if you were thinking about purchasing jewelry earlier but could not think of a specific piece to buy, then opting for matching watches instead would be a great concept.
When you select the watches, make sure you consider both the tastes of the bride and groom so that you can select something they will both enjoy wearing. Understanding the style that they usually prefer would certainly help in that sense. Remember, if you aren't too sure, you can always ask other guests that might know before attending the wedding.
A Personalized Gift Set Item as a Hindu Wedding Gift
If you want to give the bride and groom something very unique and that stands out from the rest of the gifts, then consider getting some personalized gift set for them. There are many options in personalized products available on the market today. Some personalized gift set ideas include notions like:
Matching personalized cushions for the bride and groom
Personalized coasters for the bride and groom
Personalized mugs for the bride and groom
Personalized picture frames
Personalized lockets
Personalized rings
The list can go on and on. If you want to do something more than just adding the names of the bride and groom, then think about writing the bride and groom's favorite quotes or favorite poems onto something. When you pick out product designs and options, think about both the bride and groom's favorite colors and styles.
You can also consider creating a personalized photo album for the bride and groom. To create that unique, personalized touch, you can put  on the front:
Bride and groom's photo on the front cover
Their names
Their favorite love quote or love poem
If you want to add an even more unique personal touch, leave a space open so that the couple can add a date at the bottom of each photo area. That way, the photo album can also function as a unique love or marriage journal.
Cash as a Hindu Wedding Gift
You can also consider giving the bride and groom cash. If you opt for cash, then you are handing over the most traditional Hindu wedding gift idea around. While it might not be unique, it's certainly desired, and there are ways you can make your cash wedding gift a little more innovative if you'd like.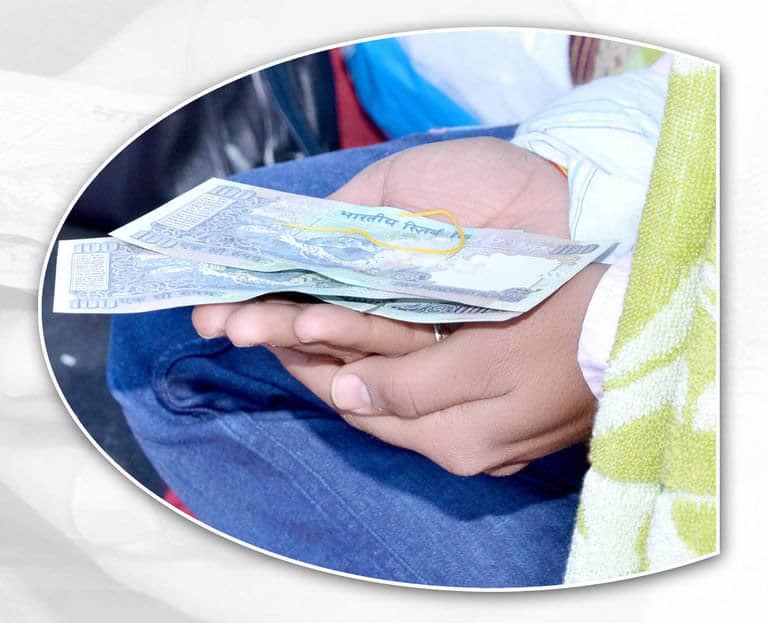 For example, you can create a unique wallet and have it personalized for the bride and groom, or put the cash in a personalized money bag. Adding that type of touch gives them something personal to remember the gift by for years. Also, the gift of cash allows the bride and groom to pick out what they need, allowing you to hand over a gift that's desirable while saving you some time and effort if you are extremely busy before the wedding.
Bar Accessories as a Hindu Wedding Gift
Another Hindu wedding gift idea you can consider is bar accessories. Bar accessories make a great gift because they are fancy and a bit different. Some bar accessories you could give to a bride and groom at a Hindu wedding include:
A wine and champagne holder
A gift set of glasses of wine
Bottle openers
Gifts like this can be personalized with the bride and groom's initials.
Gifts like this help the bride and groom celebrate together for years, and also offer the opportunity for some personalization if you enjoy giving personalized gifts. If you want to add the touch of personalization to bar gifts, the bride and groom are sure to appreciate the thought.
Couples Getaways as Hindu Wedding Gifts
Another gift that would be very much appreciated by the newlyweds is a couples getaway. If you know that the newlyweds love to travel and would rather share experiences than enjoying matching watches or fancy jewelry, then think about investing in a getaway. You can opt for a few different things depending on the couple's preferences.
If the couple enjoys health and wellness, consider a spa retreat.
If the couple enjoys hiking and camping, consider a stay at a National Park
If a couple loves eating out, pick a romantic location, they can both stay and eat at, and buy a gift certificate.
You can pay for a meal on a luxury cruise liner for them.
You can pay for a photoshoot experience on the couple's next vacation.
If you can't decide, consider giving them a gift card so they can pick their getaway.
Silverware as a Hindu Wedding Gift
Silverware, for many centuries, was a traditional wedding gift that was given to the bride and groom. While silverware is still popular as a gift, it's nice to give them something a bit more luxurious than the normal options they'll use every day when they want to have a nice dinner together or invite some friends over to their home. You can even purchase silverware or silver trays that are engraved. An engraved silver champagne bucket is another option.
When it comes to picking silverware, there are several different
So, make sure you opt for something you know that both the bride and groom will enjoy, and consider getting the items personalized for a nice, unique touch.
Home Decor as A Hindu Wedding Gift
If the newlywed couple has recently purchased a new home or plan on buying a home together, then purchasing some home décor items can be an excellent gift idea. It's also nice to think about buying things that come in pairs for the newlyweds at this stage to represent their togetherness as a couple. Pairs of items that work well for this type of occasion include symbolic gifts that can also be personalized, like:
Bookends
Salt and pepper shakers
Champagne flutes
Custom-engraved wooden chopping boards
Hand-painted signature ceramic pieces
Once you know the bride and groom's style, you can add your aesthetics to the personalized home décor gift. If you can personalize the item and also add some color, style, and taste, then you know you have a great gift.
Now that we've covered several unique gift ideas for a Hindu wedding, we'll help you prepare for the wedding ceremony you are about to attend with a few tips and tricks.
Getting Ready for the Wedding: Tips and Tricks
If this is the first time that you've ever attended a Hindu wedding, you might want to know what you can expect at the wedding along with knowing what types of gifts you should buy the bride and groom. If you've never been to a traditional Hindu wedding, then know that it is a unique cultural experience.
At a Hindu wedding ceremony, you'll see
Vibrant colors
Interesting food
Lots of ceremony and ritual dances
A traditional Hindu wedding ceremony is long and interesting, and it will be different from any other type of wedding etiquette and experience you've seen before. By paying attention to our tips below, you should be able to fit right in and enjoy the wedding celebrations without issue.
How to Dress at a Hindu Wedding
If you've never been to a traditional Hindu wedding before, then you might be wondering how you should dress. Most Hindu weddings don't require specific dress codes so that you can feel some relief there. However, there are still certain expectations about how to dress that you'll want to pay attention to so that you can respect the traditions at the wedding you are attending.
You should dress whenever you attend a Hindu wedding. So, don't leave your shoulders bare, and don't show off your knees. Most female wedding guests wear something traditional, like a sari or lehenga, if you want to demonstrate respect for the culture and the wedding tradition. However, you aren't required to do that if you aren't Hindu. So, if you don't want to wear something traditional, you won't offend anybody. Just make sure you don't show off too much skin.
Men, on the other hand, usually wear either a suit or a sherwani, which is a long garment that resembles a coat. However, both men and women that are used to traditional western clothing will be just fine dressing that way, too. It's perfectly acceptable to wear western clothing at a Hindu wedding ceremony. Men should consider a more colorful button-down shirt than a white one.
Otherwise, wearing your traditional western clothing, as long as you try to make it a bit more brightly colored, would be perfectly fine. Adding some fun accessories to your dress style to spice things up is also very welcome at this type of wedding.
There are some colors you do need to avoid, however. Avoid bright red, since that's usually meant to be worn by the bride. Black and white are also to be avoided at weddings since they are associated with mourning and bad luck in Hindu tradition.
Wearing jewelry at a Hindu wedding is also going to be a must to go with your outfit. The most common type of items worn at Hindu weddings are bindis and bangles. You may want to wear chand balis or jhumkas in your ears. If you own any Indian necklaces, then wear that. Or even a simple gold chain with a pretty pendant would be fine. Men can wear gold chains or buttons with jewels on them to add a Hindu touch to their dress.
Hindu Wedding Time
The time of a Hindu wedding may also take some getting used to for wedding guests. Hindu weddings traditionally occur at some strange times to westerners, and much of this has to do with Hindu traditions and beliefs. Most Hindu weddings happen at around 2 or 3 AM because of astrology. If the wedding is happening in north India, then it will be early in the morning.
Before you attend a Hindu wedding, make sure you know about the specific timings. Some traditional Hindu weddings can also last as long as three days to a week, so you'll want to make sure you are prepared for a long party and the unusual timing of the event. There are many pre-wedding rituals in Hindu weddings, like the Mehndi or henna paintings, which can take several hours.
Most Hindu weddings have several different events that occur throughout the duration, from the reception until the end of the ceremony. Participation is also usually expected for the guests, so you'll want to be well-rested and ready to take part in the traditions if you want to experience the entire Hindu wedding opportunity to the fullest.
Be Ready for Hindu Customs
Hindu weddings feature several interesting rituals and a lot of colors as well. Each event that happens in the ceremony offers a different meaning or symbol, like the
Mehndi
The Saptapadi (seven steps)
The recitation of vows
If you learn about some of the traditions behind Hindu culture and how the wedding is split, you'll get to get the most out of the ceremony and experience. For example, the Mehndi, or henna, ceremony, happens the night before the wedding.
During the ceremony, the bride and her family companions and family members all have mehndi patterns painted on their feet and hands. The darker the color of the mehndi leaves on the bride's hands, the more her mother-in-law and husband will love her.
Some cultures have the groom apply vermillion or Kumkum to the bride's forehead before she puts on her toe ring and shows she is now married. Depending on the type of wedding you are attending, you may also experience the wedding reception, which is called the barat for the groom.
During the wedding day, the groom dresses in his wedding attire then go to the bride's house or near it on a white mare that's decorated. His family members and friends also come with them.
Of course, if you aren't familiar with the customers of the Hindu wedding, feel free to ask the bride or groom. Knowing more about what to expect means you can plan to get the most out of the experience.
Get Involved with the Wedding Rituals
If you want the full Hindu wedding package, then get involved. Indian weddings usually expect guests to participate. You'll witness the couple's blessing and also be expected to dance during the reception.
Of course, you are allowed breaks, but if you don't get involved and participate, your actions might be taken as an insult. Staying active in the participation demonstrates your support for the bride and groom and is expected at this type of wedding.
Grab the Food
You'll also be expected to eat as part of your participation as a wedding guest. You'll need to take part in the Hindu wedding feast. If you don't eat, it's seen as a sign of disapproval, so you are going to want to make sure you eat plenty and show your respect. If you aren't accustomed to Hindu food, approach it with an open mind. You might enjoy it more than you'd expect.
Wedding guests are usually served snacks and appetizers as soon as they enter the venue for the wedding. Once the wedding is over, you'll get the main course. You'll see some regional variety with the main course, and that's part of the Hindu wedding tradition.
If you tend to be picky about food, then make sure you at least eat the snacks and desserts. Don't forget that eating is seen as a sign of accepting the bride and groom as a couple, so you'll need to eat something.
Don't Dance with or Kiss the Bride
After the wedding ceremony happens, a reception party occurs that allows the couple to get their blessings and gifts from their relatives and friends. Typically, this is when everybody gets to party and enjoy some fun music.
If you are a male, remember that Hindu tradition doesn't have customs that allow males to dance with or kiss the bride. Brides at Hindu weddings are expected to act demure on their wedding days.
Ask Before Snapping Photos
While it is usually okay for guests to snap photos at a Hindu wedding, when some of the rituals are taking place at a Hindu wedding ceremony, not even the photographer will be taking pictures because of the distraction of the camera's flash.
So, before you start taking pictures, either look around to see if others are or ask if it's okay to take pictures at that time. That way, you don't need to worry about offending anybody or interrupting the ceremony.
Final Thoughts
Now that we've covered some acceptable gifts that you can purchase for a Hindu wedding and how you should dress and act, you'll be ready to get the most out of your Hindu wedding experience.
When it comes to picking out that special gift, make sure you consider the styles and tastes of both the bride and groom. That way, you can buy something memorable and enjoy by both of them for years to come.